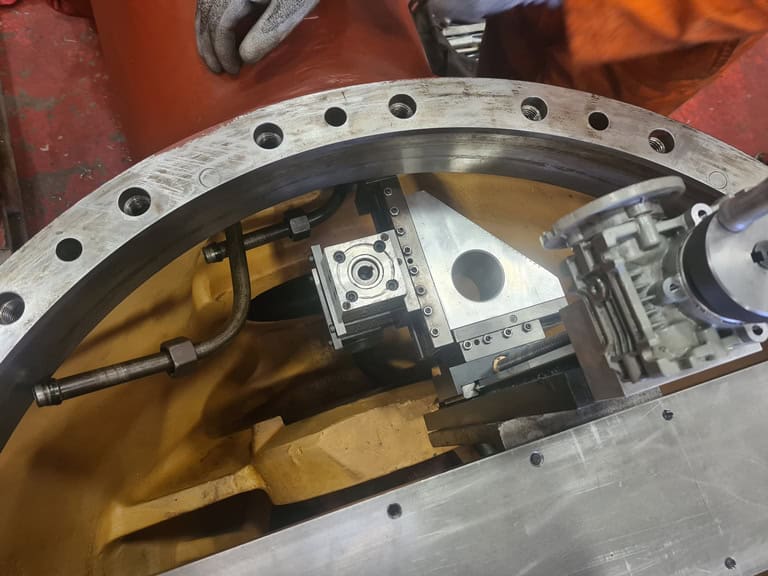 We are a leading provider of on site milling solutions with a wide range of milling heads, slides, beams and rails at our disposal. Employing our design expertise and the quality workmanship of our Site Technicians, can help customers overcome extremely challenging work scopes that most would assume unachievable.
Size:
Linear 7000 mm (in one setting)
Orbital – 20 metres Ø
Gantry – 6000×3000 mm custom frame created 2013.
Ability:
Face milling, end milling, slot drilling,  keyway cutting
Rotary tables, right angle brackets, UPA UFO milling heads
Workshop well equipped for quick turnaround on more bespoke solutions, get in touch via our contact page
Typical Application include:
Motor and pump mounting pads
Shaft keyways
Heat exchanger repair
Pockets and windows in fabrications
Crane pedestals
Turbine split line machining
Steel mill housings
PDF Download
Videos
Offshore Wind Tower O Ring Repair
7m Flange Table