Landmark Moment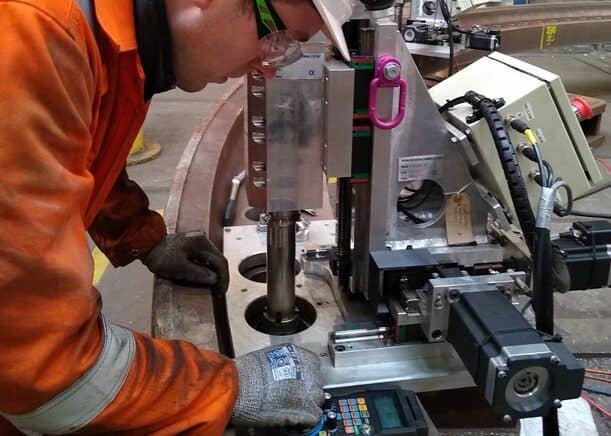 Our newly developed CNC Thread Milling Machine has just reached a landmark moment, 1000 off M98x200 deep holes, machined on a project Reekie Machining are working on in The Netherlands.
The thread milling machine, is the vision and design of the Insitu Engineering Team, utilising the expertise of Alan Blakey, the Senior Design Engineer.  This portable CNC machine is machining every hole to specification, first time, every time.  Providing the customer with an efficient, quick, and accurate process.
See for yourself what this machine can do. Click Here
Would the CNC Thread Milling Machine solve your problem?  Could it reduce time in your production? Do you need a bespoke machine for a job?
Email: insitu@reekiemachining.co.uk