Christmas Jumper Day (and more!)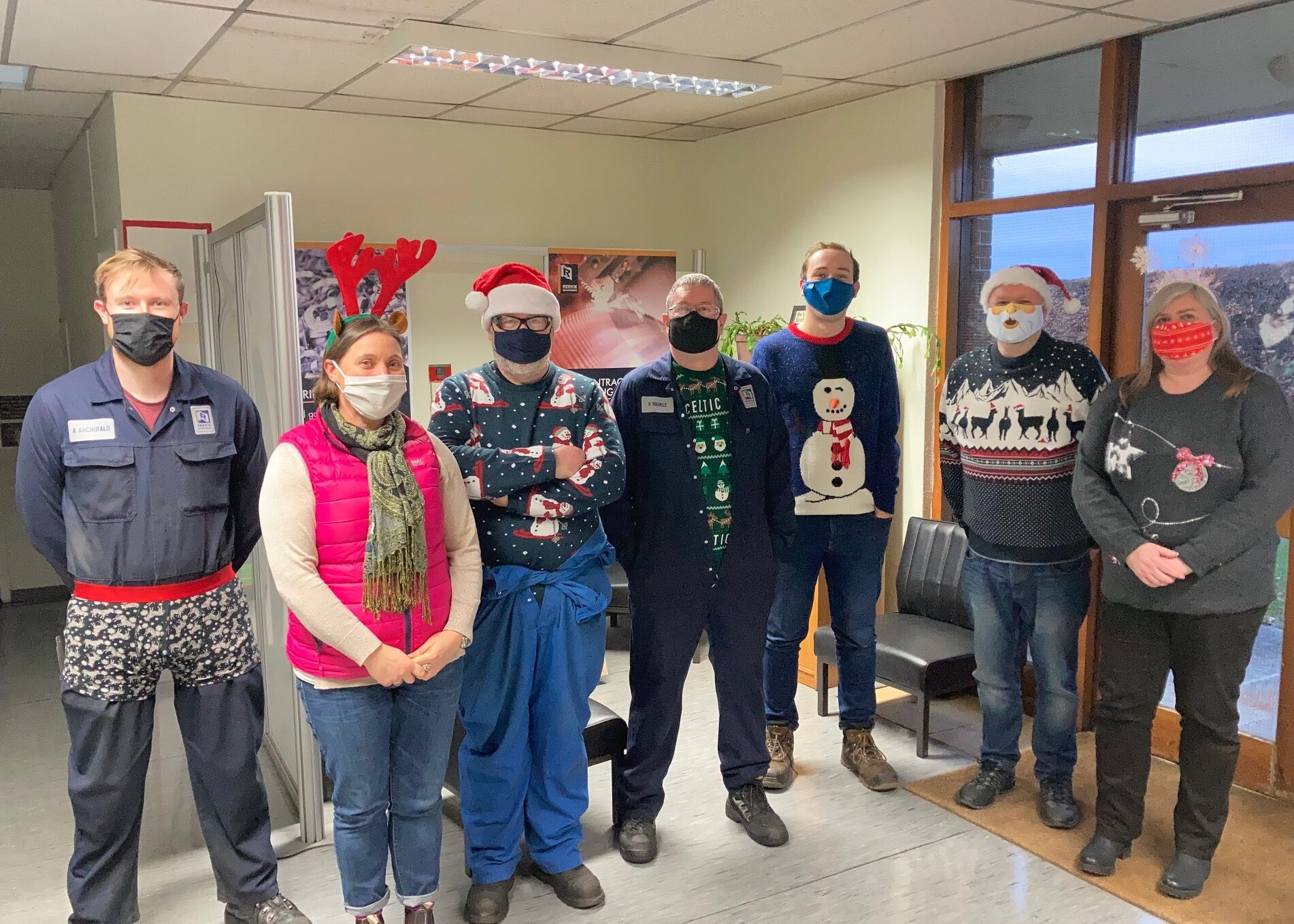 Look what got left under our Christmas tree, on Thursday 9th December as the staff at Reekie Machining, donned their Christmas jumpers, along with Christmas t-shirts, Santa hats, head boppers, face masks and even underfrillies.  We even had our very own Santa look alike, aka Peter our Machine Shop Supervisor.
Whilst being good fun and bringing a smile to everyone face and a mince pie at morning tea break too, it was done in aid of Renfrewshire Foodbank.  The staff were very generous in bringing in goodies and making donations.
Picture, in their "dashing" Christmas attire are some of the staff from Project Engineers to millers and turners and the office staff.    We are still waiting for the photographic evidence that out insitu squad were cosy on site in their Christmas jumpers too!