Knowledge Shared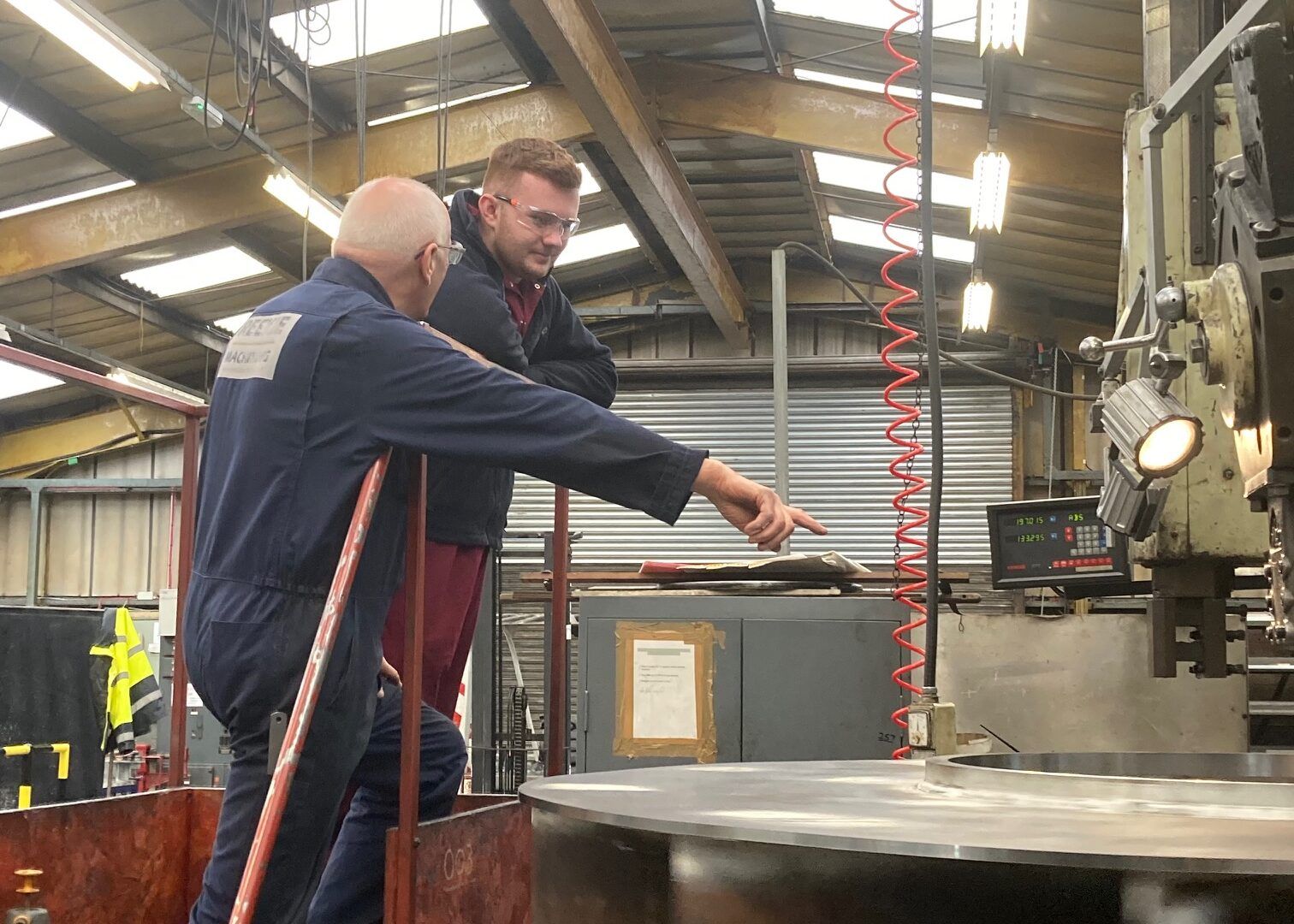 Whilst looking across Reekie Machining's machine shop, it is a rewarding sight to see a time served turner with over 50 years of experience, sharing and passing on his knowledge to a 4th year apprentice at the start of his career working in Mechanical Engineering.
Standing side by side at the Broadbent vertical borer, turning an impellor, they were keeping a watchful eye on the job, whilst Willie was explaining to Darren the process points for the machine.
Technology continues to move forward and at Reekies we are continually developing what we can do and offer, including a portable CNC machining.  This is all possible through continuing to train and develop our staff, ensuring strong foundations skills from the start of the journey.  An integral part of this is the passing on of knowledge and experience from one generation to the next.  A vital part of the apprentices learning and rewarding for those passing on their knowledge.