Insitu Machining by Zoom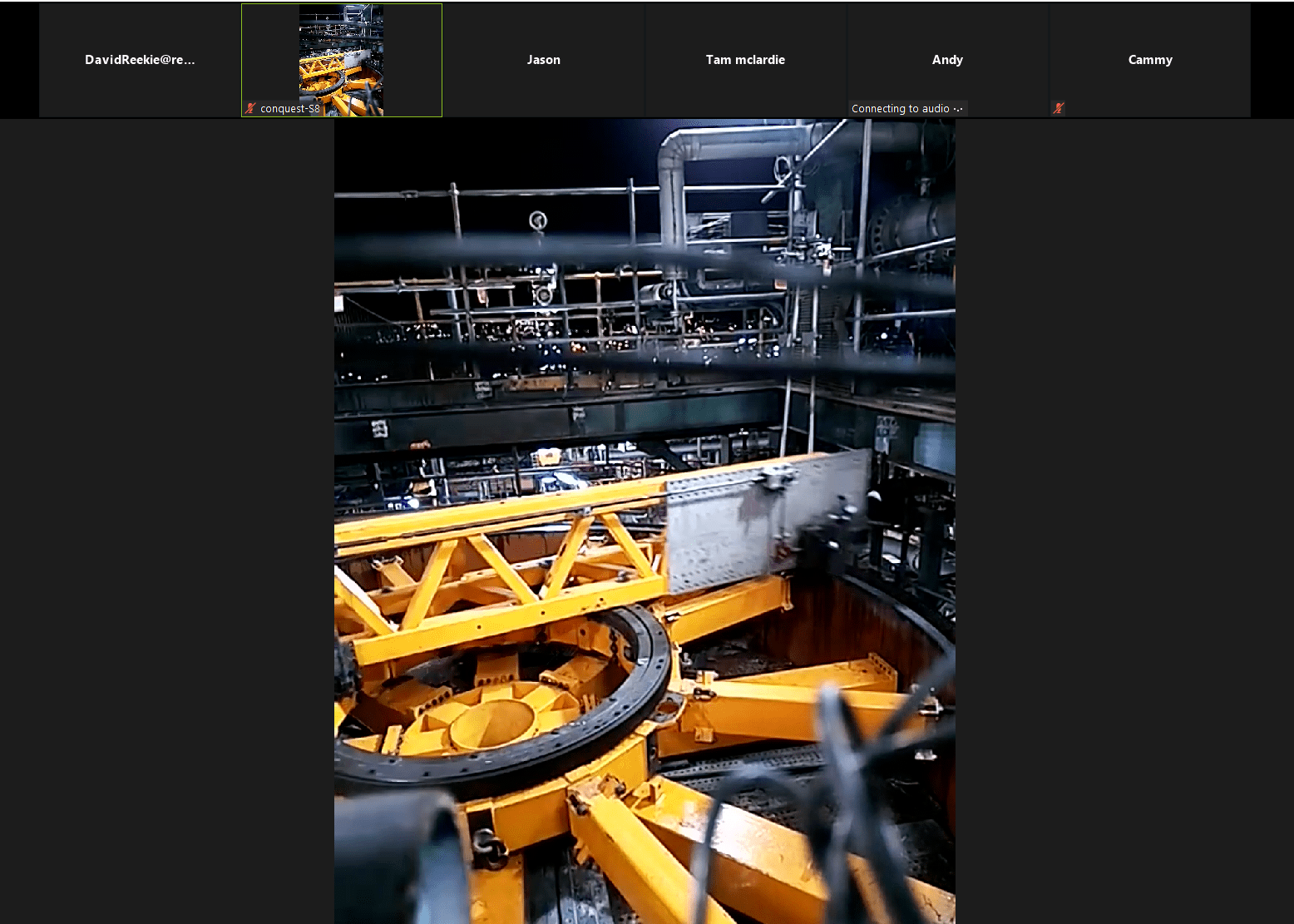 Reekie Machining successfully completed the repair of 6m diameter vessel sealing face in a Chemical plant just outside Shanghai in China without ever leaving the UK!
Reekie Machining were called in specially for this repair due to the size and complexity of the task. The project which was on the customers critical path, required the re-machining of the vessel top flange -some 24m above ground level . The flange consists of a tapered face with spiral groove gramophone finish and outer flat face to be flat to within 0.2mm. Despite the challenging dimensions and tolerances required this work is well within Reekie Machining's capability, here come the real challenge though – the coronvirus lock down meant that our team could not leave the UK.
When Reekie commit to a project we ensure we see it through. The solution was to source local insitu machining resource and then to train them on our machine (which was shipped before the lockdown), provide a very detailed method statement and then to provide 24 hours support via zoom to walk them through the full process. Despite the challenges – including the language barrier – the flange was successfully machined within specification.