Hot Off The Press!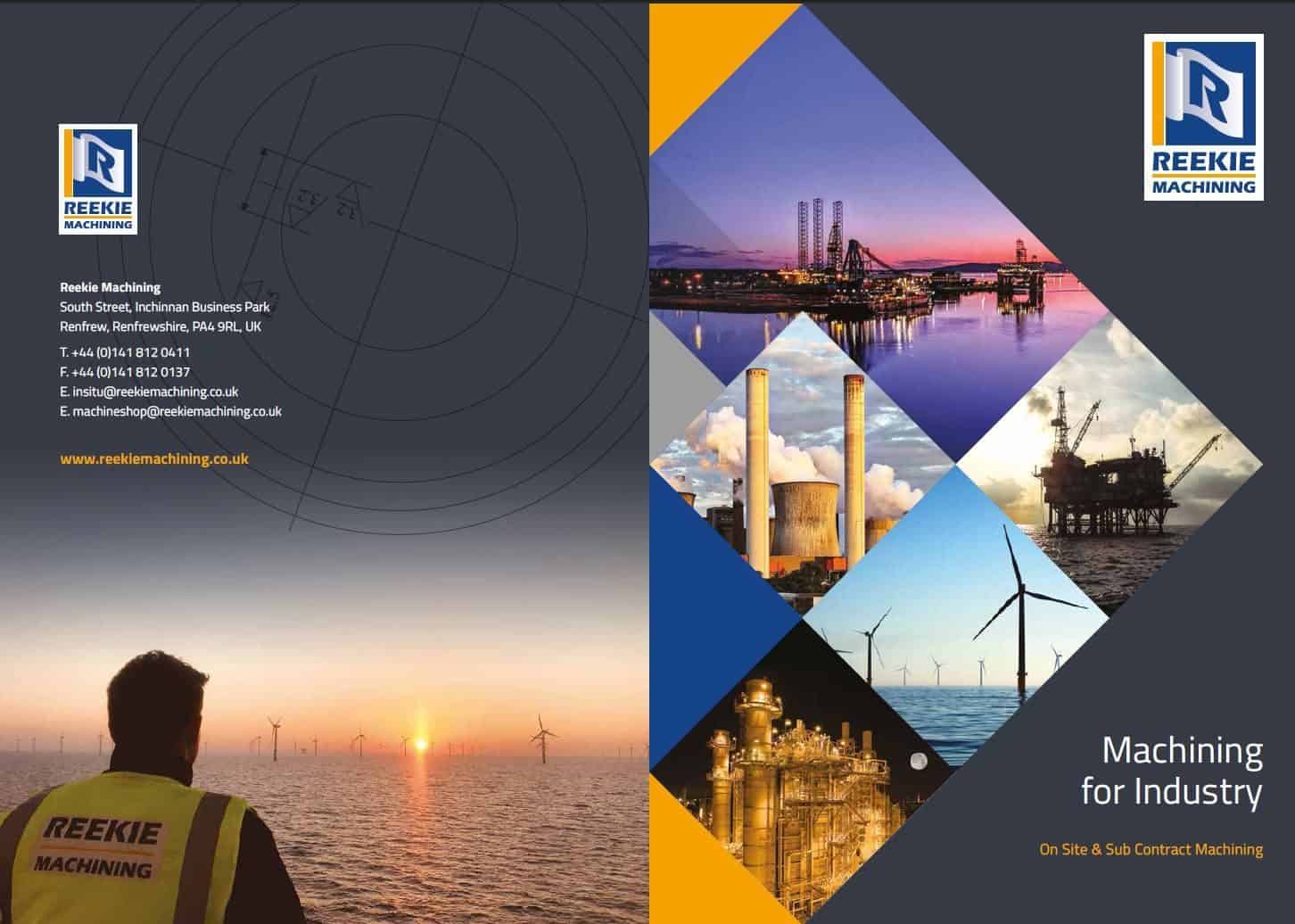 We are please to give you the first peak at the front and back cover of our NEW brochure that will be rolling hot off the press!
The Business Development Team have worked with GEO-Graphics Design to produce a brochure that shows what we do here at Reekie Machining both out on site by the in situ machinist and the sub contract work carried out in the machine shop.
Engineering solutions to problems small and large is what we thrive on, so get in touch and challenge us!
Contact the Business Development Team:
Gordon Norman, gordonnorman@reekiemachining.co.uk or Steve Johnson, stevejohnson@reekiemachining.co.uk
PDF version available from our downloads section