Tanker Rudder Repair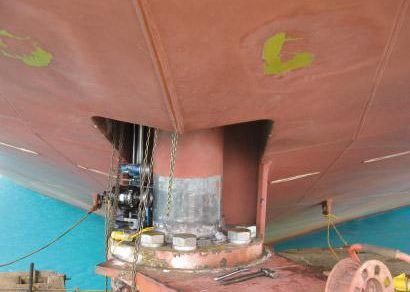 Client: Grand Bahama Shipyard
Challenge:
This challenge required our skilled technicians to carry out an emergency insitu machining repairs on a tanker in the Grand Bahama Shipyard. The task was to onsite bore out rudder stock palm bolt holes, nominally 100 mm diameter through 225mm overall length. Our team carried out the operation whilst the rudder was still attached to the stock, which was in position on the ship. The repair was to be carried out in just a few days.
How Challenge Was Addressed:
By working closely with our client we were able to define the technical requirement and submit a detailed, costed proposal. On receipt of authorisation to proceed, our insitu boring equipment was prepared and air freighted. Our technicians were flown to the Bahamas and the work was completed within a week.
Value Added:
The process from brief to completion was completed extremely quickly, allowing the ship to be back in service without unnecessary delay.