Heysham 2 Steam Chest Restraint Studs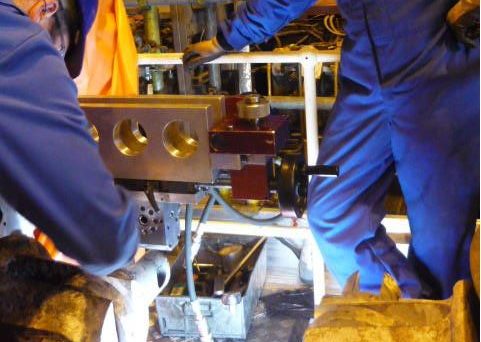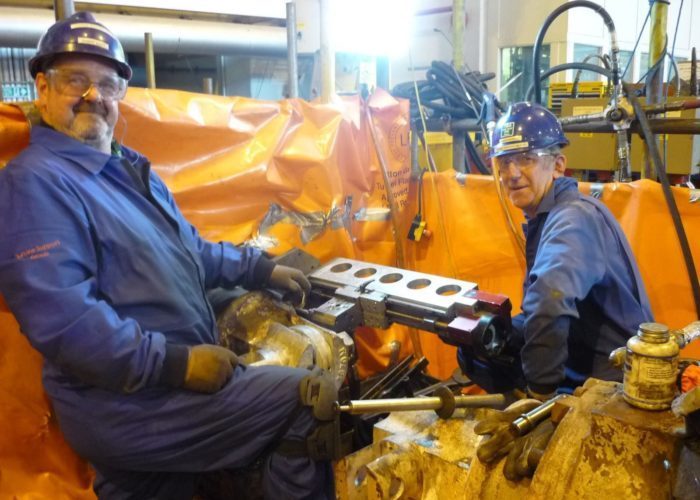 Reekie Machining were asked to look at scope of work that had been put off for years because it was thought to be too difficult. The tool designed was a bespoke drilling machine to replace the Steam Chest HighTemperature Support Fasteners insitu. They have never been replaced before due to the very tight accessibility of these Steam Chests and because the joinit could not be split meaning the support truniions were still in place. Reekie Machinig worked closely with Sam Atkin of TSG to develop and an insitu machining process and tool that could machine out life expired studs whilst ensuring no damage to the female threads.
Despite this being a first for this type of repair the scope was completed on time and within budget to the required quality.
Feed back fromm TSG Engineers "Collaboration at its Best" Reekie worked closely with TSG and carried out quality on-site machining, in a timely and extremely professional manner to complete the work undertaken.